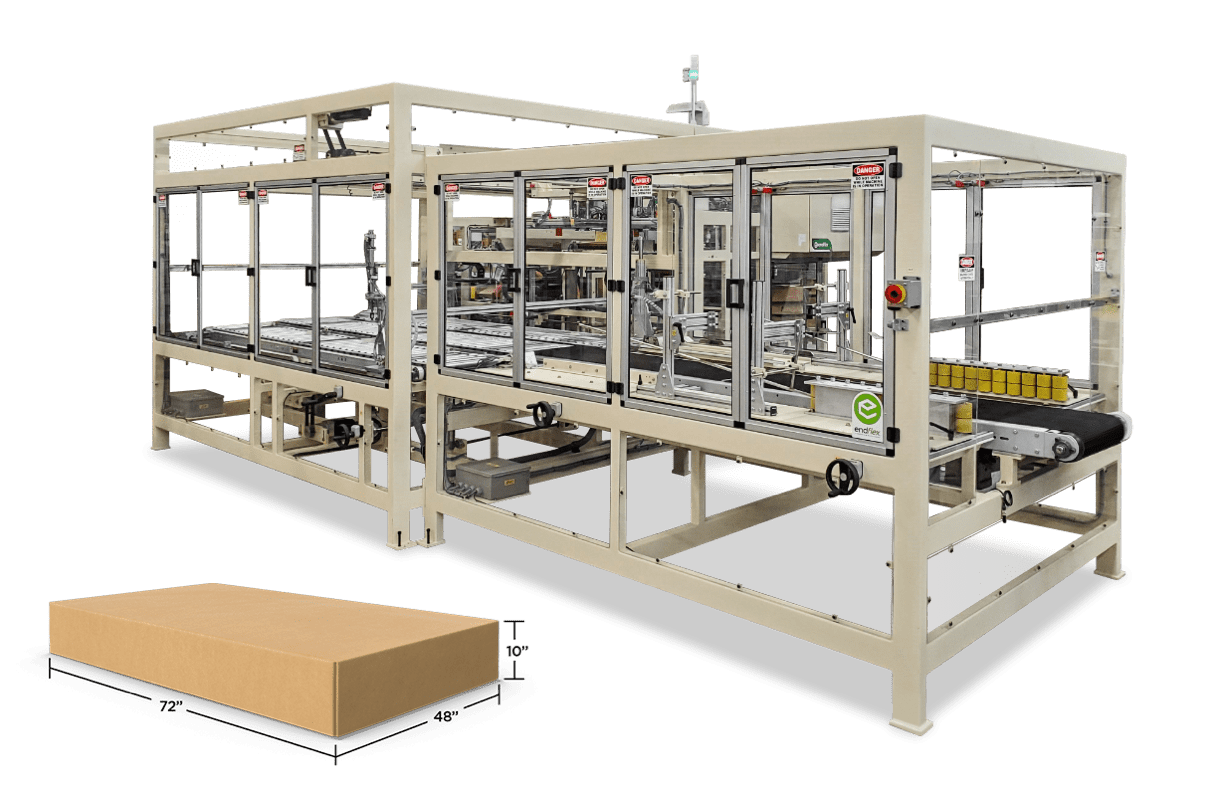 EndFlex LLC, a full-service global provider of custom end-of-line packaging announces the ability to place and glue seal the lid on large pre-built trays loaded with furniture parts.
The system is designed to place a lid on top of formed trays, each weighing up to 150lbs, which are in turn fed into the packager. Hot glue is then applied to the sides of the tray and the lid is secured as the finished sealed tray exits the machine.
A finished tray measures up to 72'' long, 48'' wide, and 10'' tall, requiring a heavy-duty design and robust machinery. Other notable features include Venturi vacuum technology, a servo-driven feeding mechanism, a powered roller tray conveyor, an Auto-idler, an Omron PLC, user-friendly HMI, and the Nordson glue system.
"We are pleased to design a range of custom tray lid sealing machines to best accommodate our customers' unique needs – all backed with on-site training, service visits and validation services," said Veronica Guzzo, Mechanical Engineer at EndFlex LLC. "This customized EZ-Glue tray lid sealer for 4-sided seal is a valuable addition to our portfolio. Ensuring 10 to 15 minutes' quick size change-over between jobs, these sealers are ideal for large trays loaded with furniture parts and more."